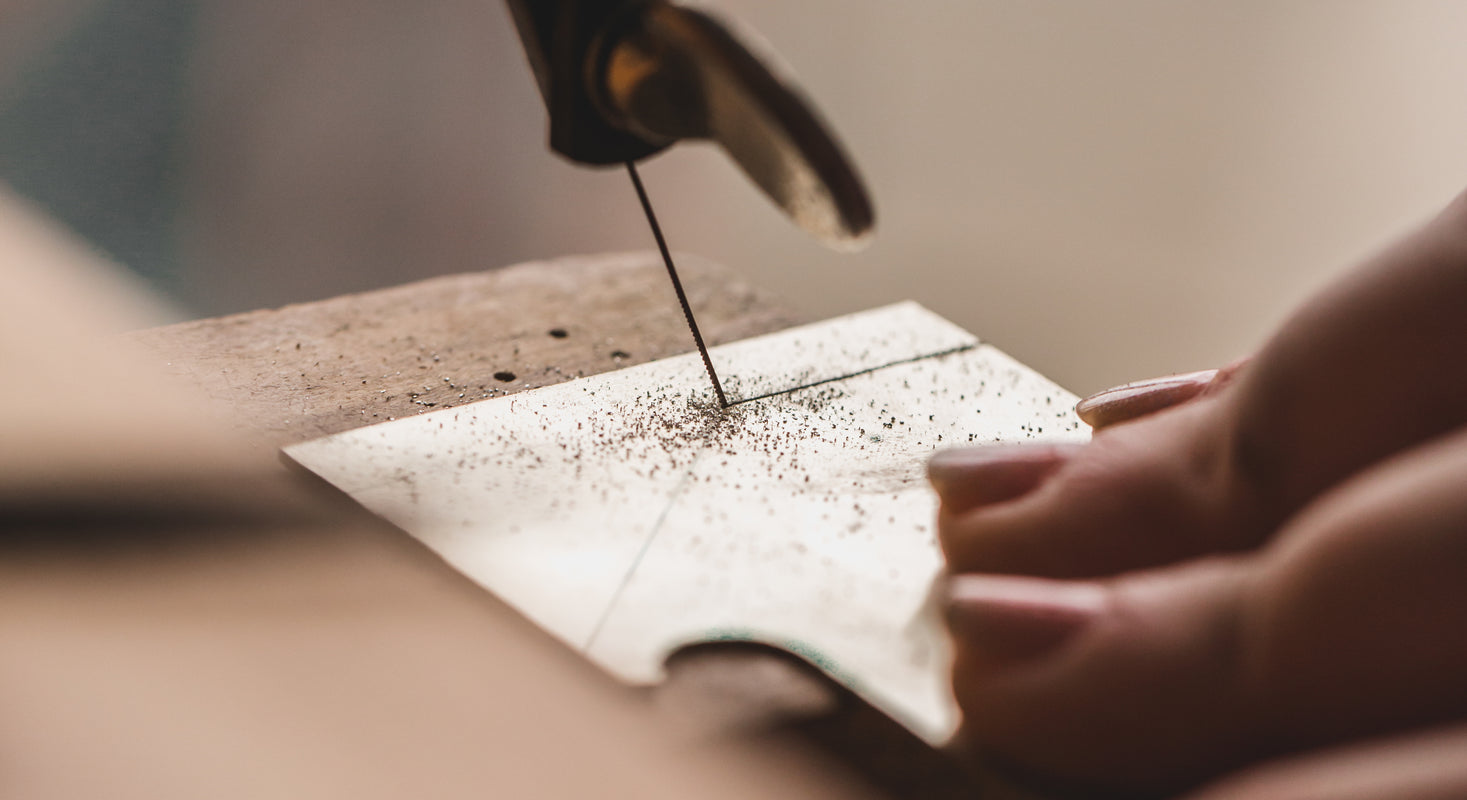 About us
MEET THE FOUNDER
Danielle Nicole Enright
Starting out as an Artisan Jeweler and Designer specializing in loomed bracelets, Danielle moved on to lead her own brand, adding curated fine jewelry pieces to her thriving hand-crafted jewelry company, Abrau (pronounced: uh-bray-you).

Danielle is a mom of three children and lives in Vermont with her husband who is in the United States Air Force. All of her pieces are shipped out from her workshop in the Green Mountains and to this day, she handles every order herself. She states, "I want to make sure that every single order that ships out has been packaged by me personally. I enjoy being hands-on, I enjoy designing, I enjoy connecting with my customers and I love writing personalized notes to them. I bless each order that goes out and I hope my customers can feel that positive energy."
Since 2011, Abrau Jewelry has been included in gift bags for the Academy awards and has been worn on celebrities and on the silver screen. However, Danielle states that she feels most blessed to have acquired customers all over the world, many of whom have sent her emails or letters telling her that her jewelry has made a difference in their lives, "I love making people smile and to think that what I do has contributed to someone's happiness is an absolute blessing!" Danielle also enjoys giving back. She donates a portion of her proceeds to many Vermont and national charities, including Women Helping Battered Women, Hunger-Free Vermont, American Cancer Foundation, and Make-A-Wish Foundation.

"Life can get hard sometimes and it's those little messages, those little miracles that happen every single day that can empower you and change your life. My hope is that Abrau can be that message."

"May you walk through your journey of life with grace, love, hope, happiness...and Abrau. "

Danielle Nicole Enright
f/k/a Danielle Nicole King
Abrau merges traditional methods with innovative looming techniques to create understated gemstone cuffs. Each cuff takes 2-3 hours to loom. Danielle's loomed cuffs are made to order only.